NEWS : Bye Bye His-Story, chapter U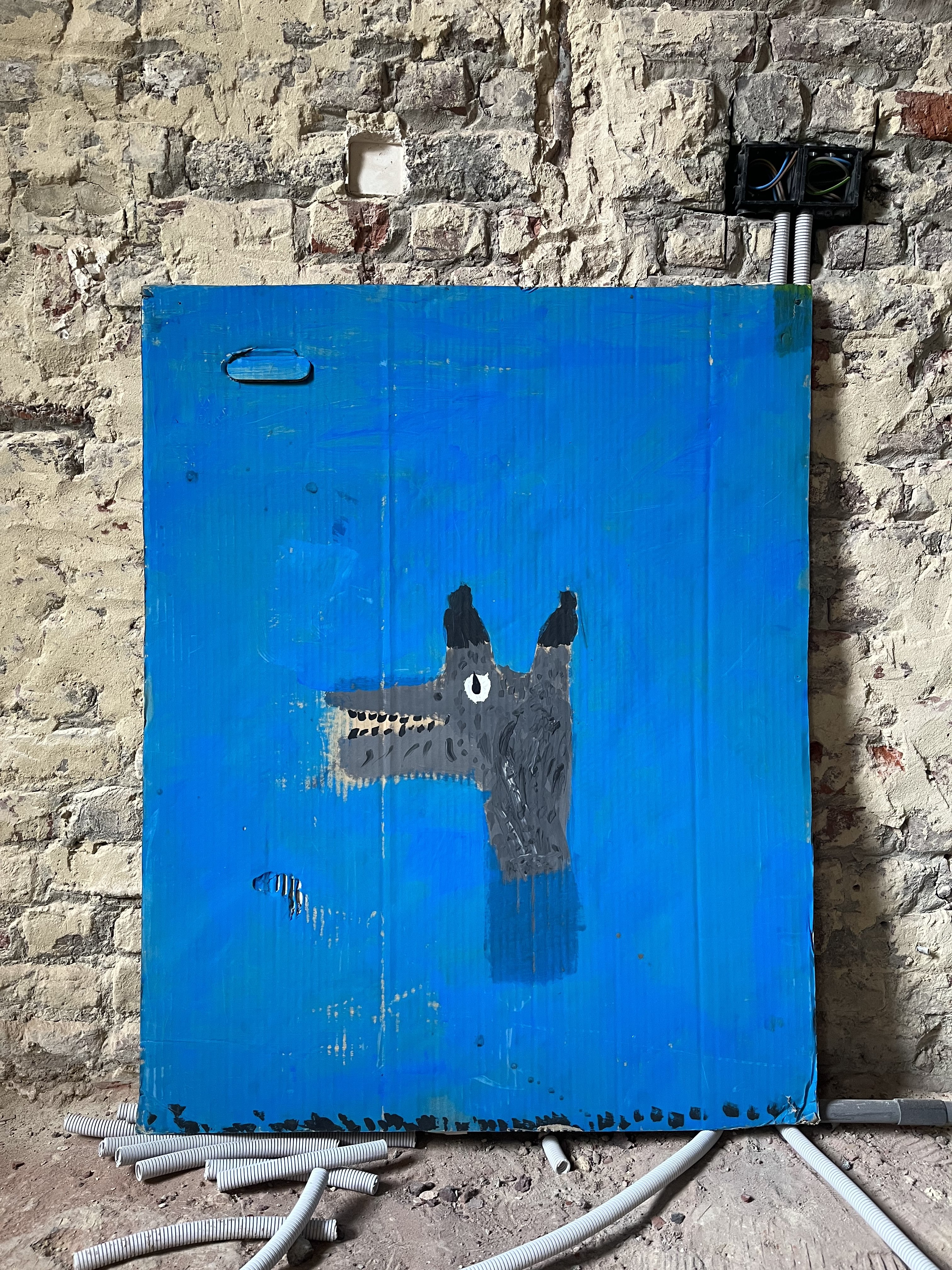 Bn PROJECTS and Maison Grégoire are particularly proud and happy to invite you to
Bye Bye His-Story, chapter U
with Mohammed Alani, Isidore Böhlke, Kasper Bosmans, Basile Bruneau, Mirko Canesi, Nicolas Chuard, Claude Cattelain, Etienne Courtois, Gabriel Kuri, Nicolás Lamas, Maxime Le Bon, Harold Lechien, Niels Poiz, Damien Petitot, Roger Remacle, Pedro Ruxa, Egon Van Herreweghe
an exhibition specially conceived by Guest Curator Lazy Susan for the domestic, if listed and masterly, spaces of Maison Grégoire.
Inspired by the recent show Bye Bye His-Story, chapter 5050 which was held and curated by Emmanuel Lambion @ CGII, Ms. Susan decided to respond to this show by inviting at Maison Gregoire a number of male artists, from 8 till 80 years, with very distinctive practices but all revisiting and challenging the paradigm of traditional masculinity.
From Isidore Böhlke's painting on cardboard looking back towards the past in a falsely naive and commiserative fashion, to Roger Remacle's video, an ode to masculine impotence, en passant par Mirko Canesi's delicate terra-cotta relief or Egon Van Herreweghe's special fragrance, the variety of integrated artistic formats strikes and was a specific requisite made by Lazy Susan to all the invited artists.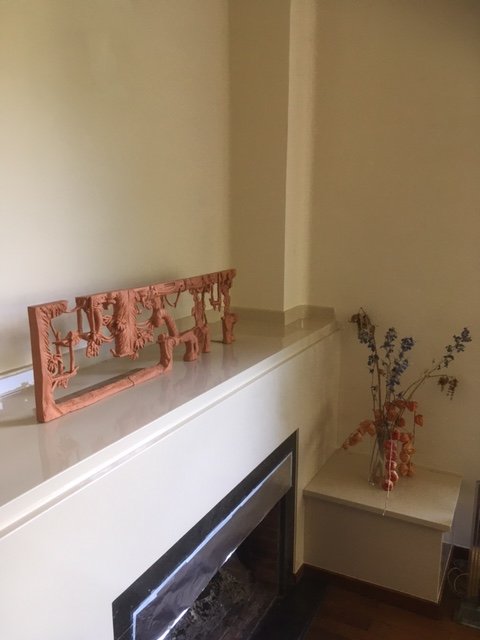 Mark Brand, an alias of young artist Harold Lechien, will welcome the visitor in a seldom used open part of our Van de Velde Mansion : the kitchen.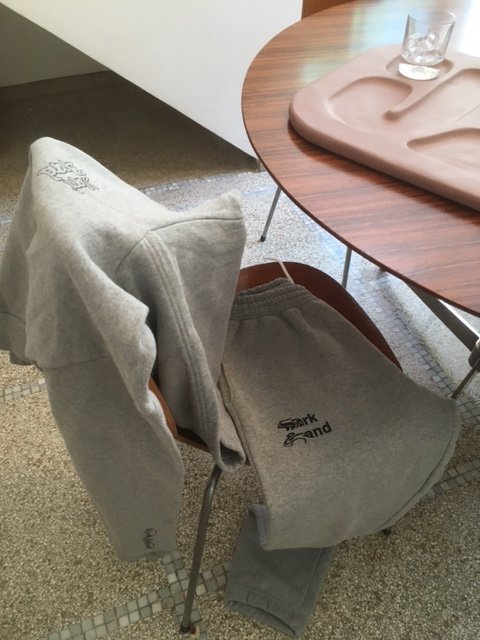 Nicolas Chuard's proposals will tackle distinctive formats such as dysfunctional furniture, joy props and tufted carpets, which all resonate as invitations to ecumenical and, even, trans-specific love.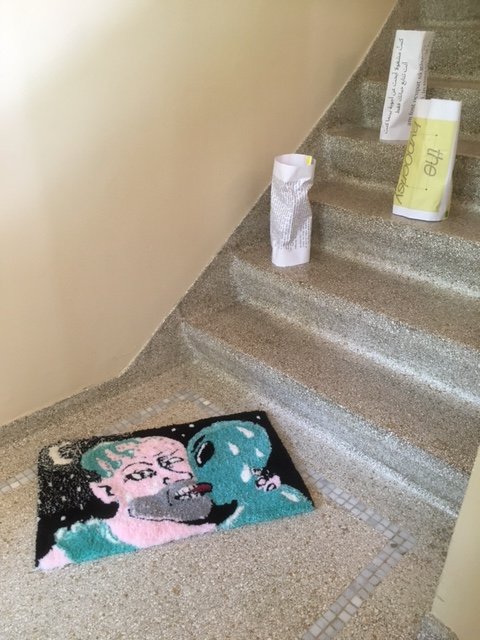 Lazy Susan accepted most graciously to lend him two of their numerous fur coats (oh yeah global warming, you know, makes them less indispensable) to express his ideas. Fake fur to be clear. Ms. Lazy Susan is very vigilant about that.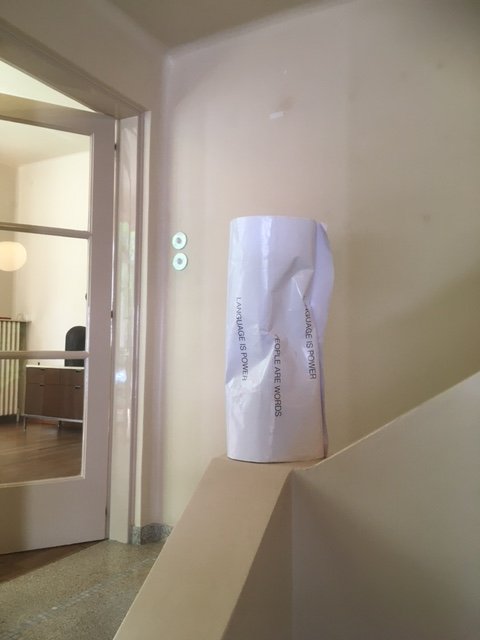 Odilon Pain will help us reflect on the relativity of cultural clichés : in his seemingly decorative and quasi-painted compositions, he comments on the inevitable cross-pollination of our forms of cultural expressions. A form of resistance, if, in a pleasantly deceptive and desirable fashion, to the norms of nationalist thinking, all too pregnant at the moment..
Mohammed Alani's proposal will offer further integrated and somewhat hidden invitations to exert a free and vigilant gaze on contemporary affairs.
Just as Niels Poiz will invite us to stand up and speak a free speech, an invitation which resonates so urgently in the times we now live.
Basile Bruneau's pieces, crafted during a recent sojourn of the artist in Lithuania, will echo the horrendous situation we are all facing, brought about by ignominious forms of a corrupted patriarchal order.
A note of fragile hope and balance will be offered by Etienne Courtois's sculptural assemblage.
An expressive musical drawing by Maxime Le Bon will echo a well-hidden selection of his compositions, notes, drawings, fragments...The visitors will be allowed upon request to have a private look at them, provided they answer to a rebus / quizz left by Ms. Lazy Susan. Altogether they convey unlimited, if restrained, often ridiculous and somehow dialectical, expressions of masculine joy.
Lazy Susan are themselves a dear friend to Pygmalion artist Kasper Bosmans, whose solo masterly show Husbandry is still to be visited at WIELS (www.wiels.org).
Important and unforeseen professional commitments will, sadly enough, prevent Ms. Lazy to be present in Belgium at the time of the opening of the show. They will try their best to be present for the special opening on Sunday 30 May, on the occasion of Art Brussels. They have nevertheless taken care that a very personal note from their side will be present in the house. They are also discussing this specific point with Damien Petitot, whose inspiration for his C4M Boys drawings comes indeed from the net.
What Ms. Lazy Susan have indeed managed to secure is that Claude Cattelain's contribution, a massive but suggestively shaped piece of wood, which has undergone a sort of suffocated combustion, will leave the house by Henri Van de Velde duly unscathed.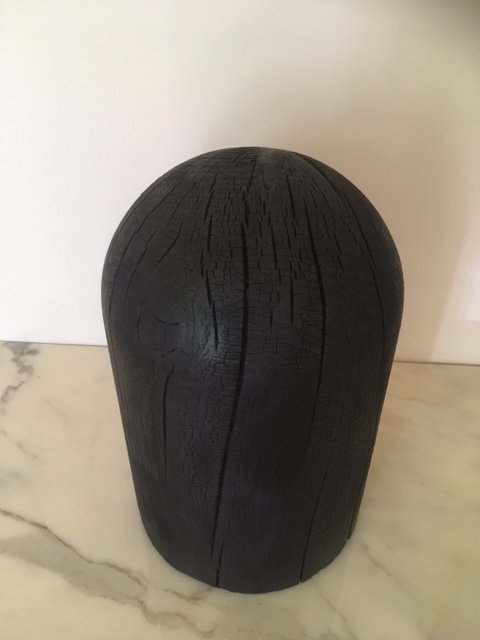 Speaking about fire, Lazy Susan have still to decide whether Gabriel Kuri's Offering (to Saint Martin) will indeed be burnt as an offering to rejuvenated, liberated, freer and fluid attitudes to masculinity. Maybe on the finissage of the exhibition ?
A wee warning : Please feel free not to use Pedro Ruxa's camouflaged contribution to the  exhibition. Nor Nicolas Lamas's. Smoking is not allowed. Nor indoors sexual stimulation.
Before leaving the show though, make sure you carry along with you some evanescent traces of Egon Van Herreweghe's proposal, maybe the most immaterial work of the selection specially devised for us by Ms. Lazy Susan.
Opening Sunday 24 April 2022, Â 3 p.m.
292 Dieweg
B-1180 Brussels
www.bnprojects.be
Exhibition Open on Saturdays 2 - 6 p.m.
and by appointment
from 30/04/2022 until 21/05/2022
Special opening on the occasion of Art Brussels
Sunday 1 May 2022, 12 - 7 pm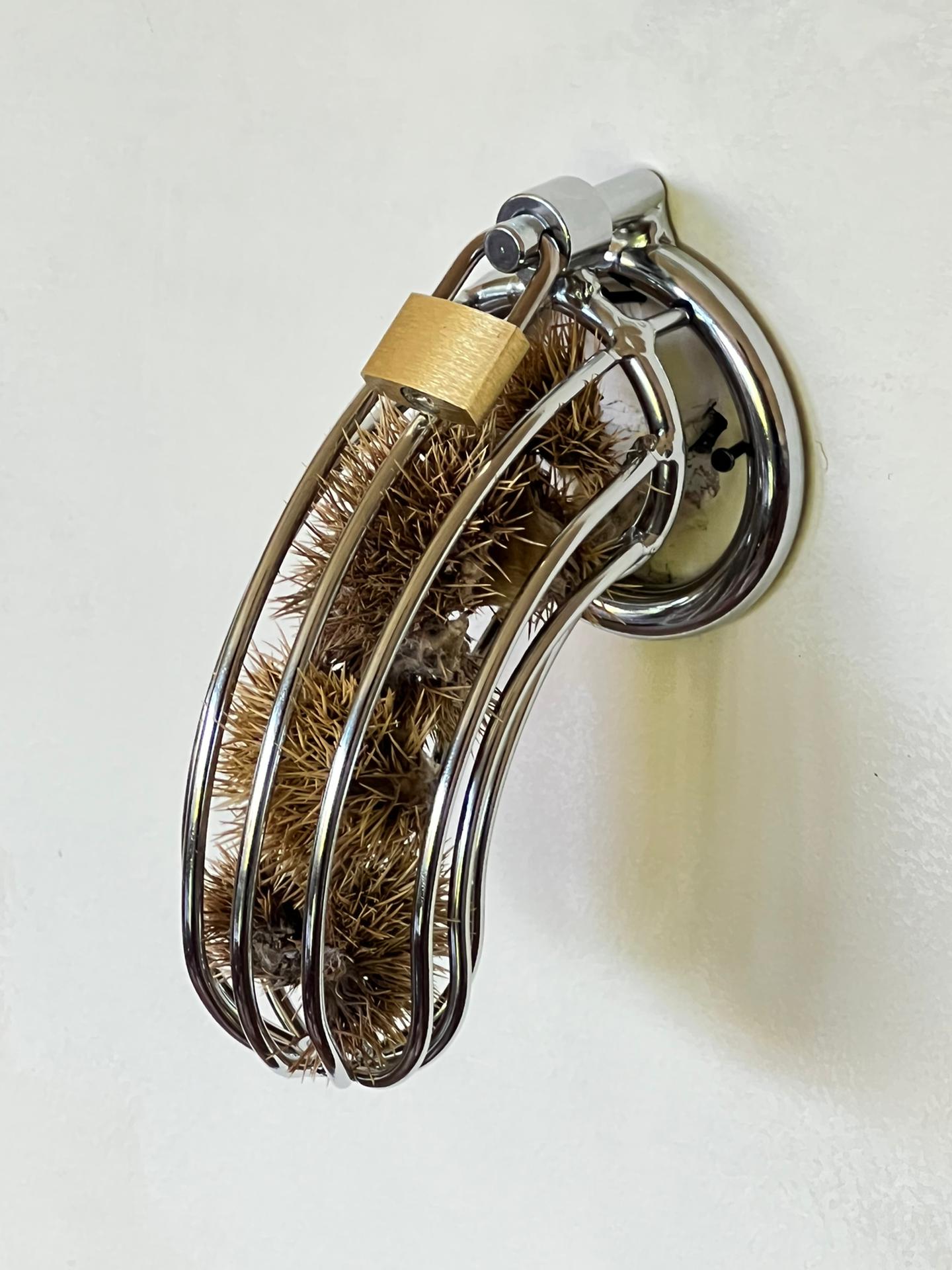 This exhibition was realized with the support of the
Commune d'Uccle - Echevinat de la Culture
Ms. Lazy Susan would like to send their special thanks to Mrs. Gilberte Martens and MM. Alexandre Bonnyns, Bernard Petit, Thomas Simon for their supportive enthusiasm.